Our high-intensity kickboxing classes are fun, results-focused and energizing workouts that will keep you sweating to your favorite beats with motivating coaches. These classes combine high-intensity intervals of kickboxing combinations with bodyweight strength training to deliver the sculpting results you've been looking for.
HIGH INTENSITY INTERVAL TRAINING
Kickboxing / Boxing is the most fun and intense form of exercise. We believe that high-intensity interval training (HIIT) is the most effective and efficient style of exercise to burn fat and sculpt lean muscle. In just 45 minutes, our classes will leave you sweating and feeling the burn!
Don't forget about the "after-burn"! High- intensity training requires an increased amount of oxygen for post workout recovery which takes more energy and burns more calories. Research has shown the after-burn to be greatest in the first hour of recovery, but can last 10-72 hours.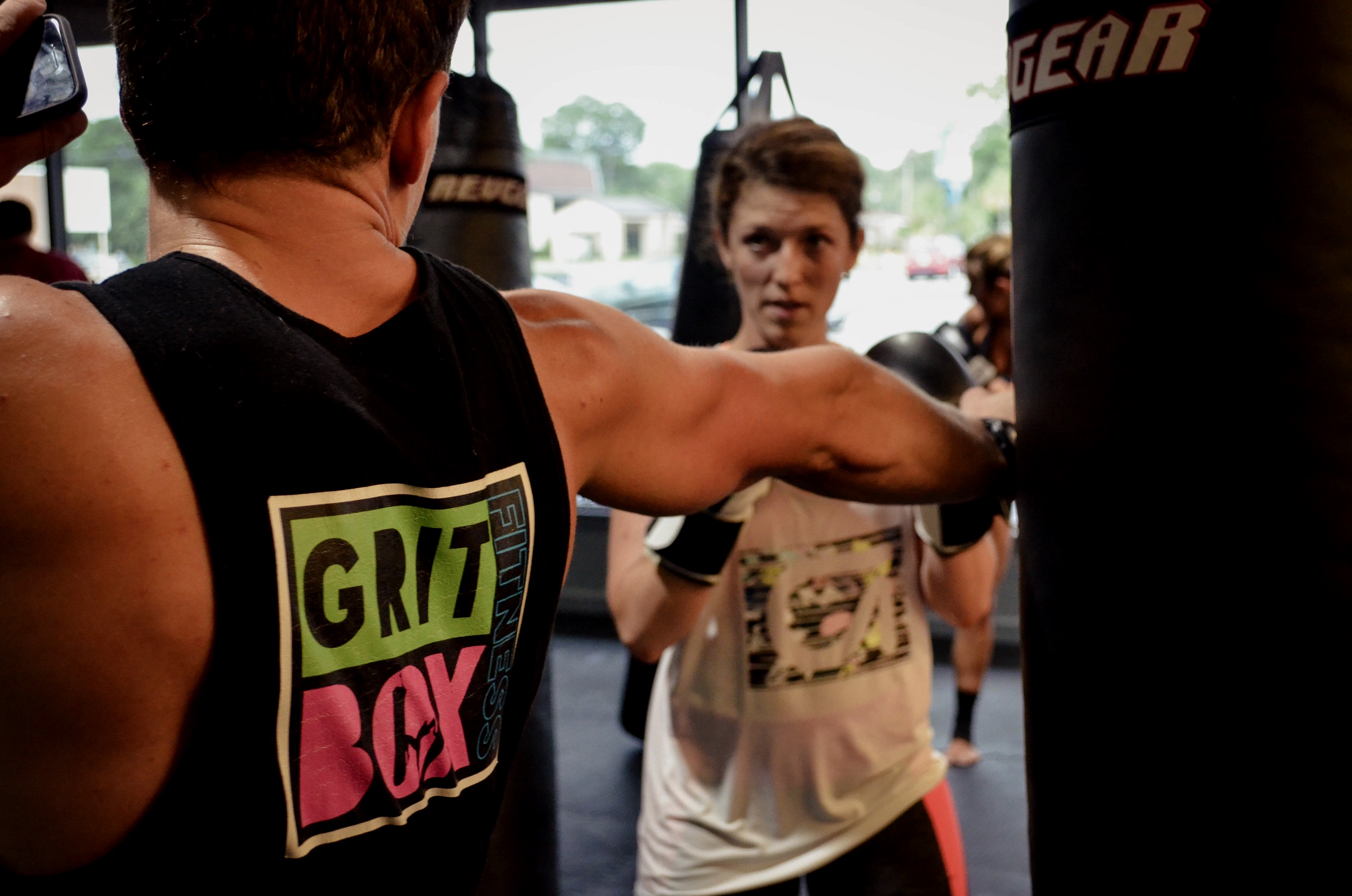 We pride ourselves in our strong community and welcoming environment for beginners, advanced, and everyone in between. Beginners are always given special introductory instruction in every class until their technique and confidence are strong.
Our coaches are constantly engaged to ensure safety and proper technique while they push and motivate you to get the best workout of your life.
Kickboxing can be intimidating, we understand. So we do our best to stick to the basics while making it fun for beginners. Over 90% or our members felt the same way. Now, they are badass kickboxers feeling stronger, healthier, and sexier than ever!
All you'll need to bring is a water bottle, towel, and some energy to burn. We provide your gloves and hand wraps for your first class. We also go barefoot in class, so don't worry about finding your favorite running sneaks. We kickbox on specialty padded floors that are cleaned and sanitized after every class.
Please show up at least 15 minutes early to checked in and get your hands wrapped.