Our fitness bootcamp classes are custom-designed strength circuits created to take your strength and conditioning to a new level. Our coaches are constantly engaged to guarantee you get optimal results from every workout. We keep the energy up while maintaining a strong focus on form and safety.
Cardio & Strength
GRITfit Bootcamp classes are the best high-intensity strength classes to achieve a lean, toned physique. Combining body weight exercises, resistance training and cardio, GRITfit Bootcamp pushes members to their limits. Classes have a strategic focus to allow members to schedule a well-rounded weekly program.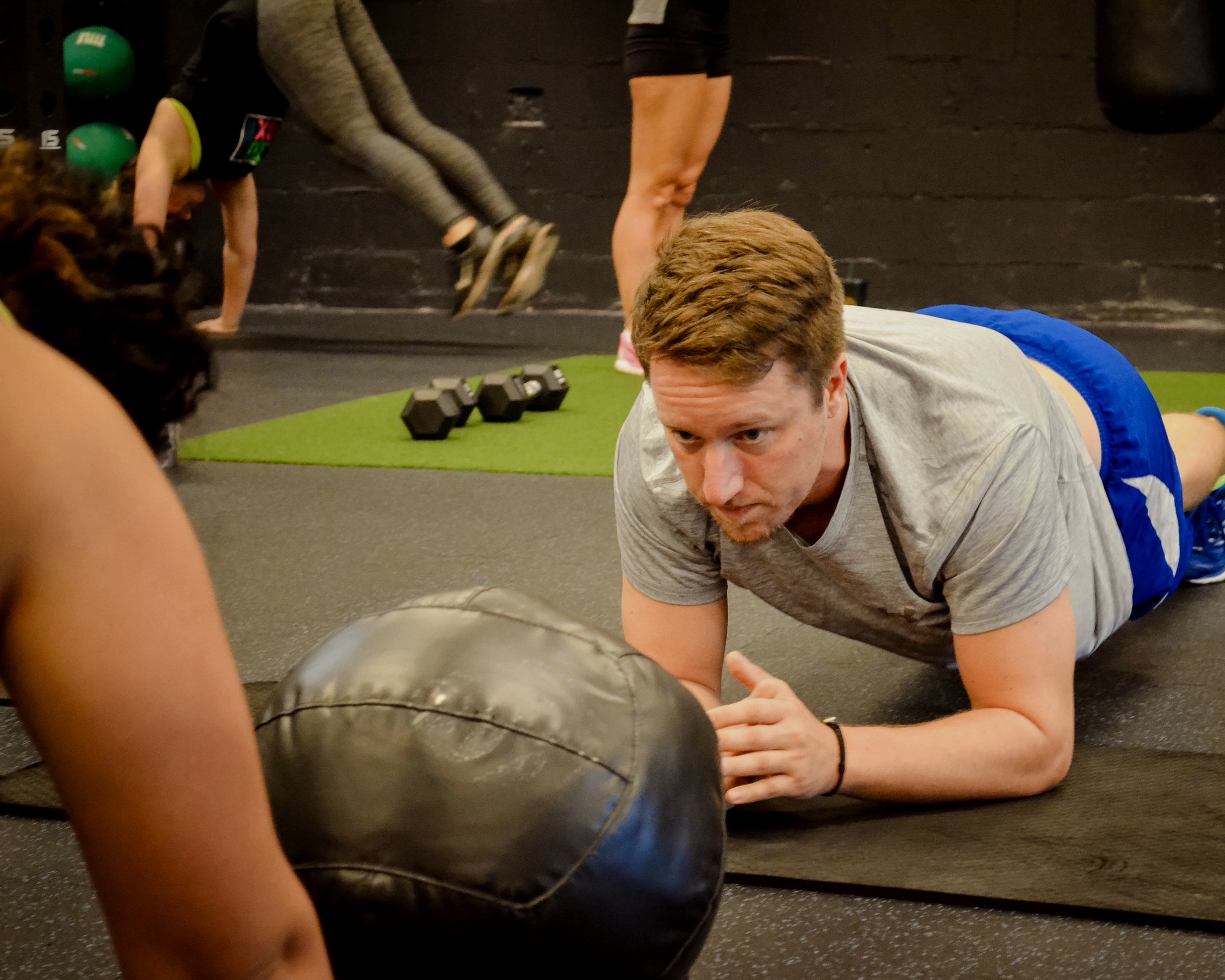 What to Expect
This is a circuit training class based on time, not reps, so class participants from beginners to advanced alike, will get an amazing workout together. Every class is a full body workout with a strategic muscle-group focus so you can expect to gain strength, energy, lean muscle and structural stability while cutting body fat and elevating your endurance.
Class Levels
We pride ourselves in our welcoming environment for beginners, experts, and anyone in between. Guests are always welcomed into classes by members and coaches are constantly engaged to give individualized attention to ensure safety and proper technique in every class.